Welcome to our brand new Early Intensive Learning Center!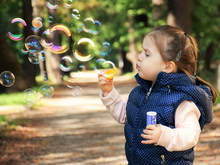 We are so excited to announce our expansion into Massachusetts! Our Danvers, MA Early Intensive Learning Center is designed to assist students with autism and other developmental delays who need additional time developing and cultivating life skills. When your child comes here, our Board Certified Behavior Analysts (BCBA's) create an individualized program around their specific needs that's based off individual assessment and research in Applied Behavioral Analysis (ABA). While here, your child will experience intensive, one-on-one therapy that not only focuses on their academic goals, but other aspects of their life as well – including reduced behavioral challenges, richer social interaction, and improved communication skills.
All of what we provide here at our center is rooted firmly in proven methodologies, such as; Skinner's theory of Verbal Behavior, Discrete Trial Teaching (DTT) and Naturalistic Environment Teaching (NET). By using these and other research-based methods, we are able to formulate and develop a variety of communication skills, self-help, and social activities that can be taught more effectively and utilized in your child's natural environment.
In addition, we'll also work closely with you – the parent – to help provide you with the tools to reinforce what's being taught here at our center - in your own home. In fact, research suggests that the results of ABA programs are dramatically improved when parents carry out interventions at home. That's why we make sure that you are an active participant in your child's treatment and success!
How does it work?
Every child coming into the center receives highly individualized services in which the team assesses and designs programming specific to their current skill set and learning style. We work with the families to determine how your child is motivated, find their strengths and weaknesses, and design an individualized program. The sequence of setting up therapy includes:
1. Intake Meeting & Assessment
2. Goal Setting & Program Development
3. Begin Therapy & Track Progress
4. Regular check ins and progress monitoring to maximize learning
Join our amazing team of ABA therapists in MA today!