A Collaborative Approach to Supporting Students and Staff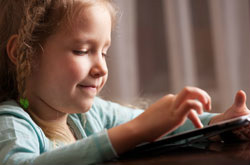 Our team understands the unique dynamics that schools are presented with when balancing students' needs, budgets, and varying philosophies on education and learning. In order to help meet these demands, we offer a variety of consultative services in schools, including but not limited to individualized student programming, program revitalization, school wide systems and support and clinical support to in-house professionals.
Our
Educational and Behavioral Consultants are all Board Certified Behavior Analysts (BCBAs) who
have a broad and proven understanding of behavioral science and have the ability to work at a high level in any number of settings.
Every situation is approached in a collaborative manner with a keen understanding that our role is to serve as an independent and objective adviser who is there to help support administrators, school staff, students and families. All of our services are based on Applied Behavior Analysis (ABA), which allows us to evidence progress towards student outcomes using meaningful individualized and group data.
Our providers have received excellent feedback from school staff as well as families across the years specific to our teams ability to immediately and confidently apply strategies and student outcomes, as well as to create a more positive working environment. Our goal with school consultation is long-term, positive change for both the staff and students that results in improved performance, learning, and meaningful inclusion opportunities.
Our Consultative Approach
– Where others provide staffing solutions, we are committed to building your district's internal capacity.
Student Programs – Individualized Learning
We provide a highly individualized and customized program to each student based on existing competencies and assessment. The assessments we use are nationally recognized as the standard for measuring early learning precursor skills, potential barriers to learning, as well as the functions of behavior. Not being limited to a single assessment tool or system allows our consultants to individualize curriculum to the learner and behavioral strategies to the environment. That said, the collective experience of our consultants has built a sizable knowledge base of methodologies, programs, and behavior support plans that are all proven to be effective under the rigors of scientific research and application in the field.
School Professionals
– "I do, We do, You do"
Each school has a different set of strengths as well as areas to improve upon. We take the time to understand your school's culture and community, systems and overarching needs to create a road map of support. We appreciate the importance of developing a trusting and collaborative relationship and understand this impacts our ability to effect change.


Our Educational and Behavior consultants use Behavioral Skills Training, an evidenced based training approach so that schools may increase their internal capacity and develop skills to provide meaningful educational and inclusion opportunities for students in their home schools.
Our existing clients have provided us with phenomenal feedback on this approach. They state that they are more confident in teaching students with a variety of needs and have the outcomes to prove it. References from our current clients are available upon request.

Clinical Excellence –
Our standard of care
We provide layers of clinical support and oversight to ensure our quality and integrity across all levels. Our Clinical Director and Clinical Adviser collectively have 45+ years of experience consulting to NH schools. This is supported by ongoing and regular professional development, internal training, and regularly scheduled onsite overlaps for our consultants to ensure client satisfaction and student progress. Solid advice your staff can depend on means more effective learning and minimized liability for the district.
Our Educational and Behavioral consultants regularly meet with district administrators, including superintendents, directors and coordinators of special education, as well as building level administrators and district leadership teams. Consultants complete a progress update with the school coordinator or administrator several times throughout the year to provide consistent and regular updates on the cases and staff we are helping to support. This keeps administration apprised of progress as well as areas that may require action.
Local Access
– Resources, Support, and Flexibility Around the Corner
Our Early Intensive Learning Centers allow for many opportunities for hands on training, observation, and cross training opportunities for paraprofessionals, case managers, and teachers. Workshops and professional development of a wide variety related to Autism and Behavior Analysis can be held onsite or hosted at the CBS Headquarters for your staff.
Call or
email
now to find out more about how we may be able to help your district.