Evidenced Based ABA Therapy to Foster Your Child's Growth Today
Our goals for therapy are aligned with yours for your children; for them to live happy and fulfilled lives. This becomes reality when you work with a team of professionals that truly believe that everyone can learn, communicate, and participate. Your child's ability to achieve increasing levels of independence will lead to more positive and full relationships with others.
Constellations has developed a continuum of services to support this development and growth from diagnosis through adolescence, including
School Based Services
and the following Family Based Services.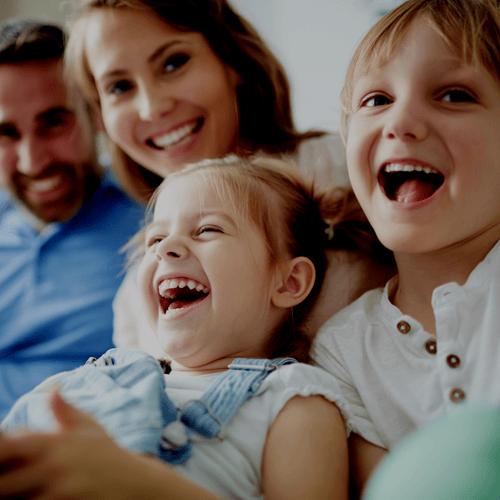 Early Intensive Learning Center
Designed to assist students with autism and other developmental delays who need additional time developing and cultivating life skills.

STARS Program
A systematic program created to assist our families and students in the transition process. This program is focused on teaching new acquisition skills that will promote a successful transition into a school system.
Here at Constellations Behavioral Services, everything we do is based on Applied Behavior Analysis or 'ABA' for short. The U.S. Office of Personnel Management had identified ABA as an effective "medical therapy" for the treatment of autism spectrum disorders. ABA is the science of applying experimentally based principles to improve social behaviors. Those behaviors are defined in observable and measurable terms – with data-driven methods being deployed to demonstrate accountability. Our data collection gives us hard evidence to determine the best therapy for your child. It helps us monitor progress and definitively identify areas in need of further development.

Our staff is highly trained on the principles of ABA. Staff receive a minimum of 40 hours of training across a variety of concepts and principles, must demonstrate competencies across all teaching procedures used with children, and attend monthly professional development to keep them current with research and best practice. All staff are supervised by BCBA's (Board Certified Behavior Analysts) with a minimum of five years of consultation experience in the field.

Because the spectrum of autism and other developmental delays is extremely large, each program is created to specifically meet the needs of each individual learner. Our therapy uses principles such as reinforcement, shaping, prompting, fading, and motivation. Commonly used methodologies include, but are not limited to:
Discrete trial teaching

Verbal behavior methodology

Pivotal response training

Natural environment training

Incidental teaching

Social/play skills teaching
By using these and other research-based methods, we are able to formulate and develop a variety of communication skills, self-help, and social activities that can be taught more effectively and utilized in your child's natural environment.

Through services based in ABA, the learner can create new pathways for functional communication, enhanced play skills, and improved social interaction. Learning is broken down into smaller, more manageable tasks with multiple opportunities for practice and generalization. We take the time to look at your child's motivations and use them during our sessions to make learning as exciting and engaging as possible!
Services Provided at Each Location
Services Provided Per Location Key:

Launch Pad
Early Intensive
Learning Center

STARS
ABA Therapy
Why I Chose to Become a Registered Behavioral Technician?
Here are just some of the reasons our employees at Constellations Behavioral Services chose to join our team and become a Registered Behavioral Technician.
Applied Behavior Analysis (ABA) focuses on studying how learning can best take place for a student to either increase or maintain wanted behaviors or decrease unwanted behaviors. The principles that create the foundation of ABA have been researched for decades and can be applied to a number of various methods to increase the effectiveness and speed of learning across any number of skill sets, but for children with autism, those are often focused on learning to communicate, play, socialize, and participate.
While we have an open door policy here at Constellations, if you are not able to stay for the duration of your child's session, you can expect them to be having fun and playing! Play is a child's learning platform. The key to successful therapy is to pair our learning environment and our therapists with the child's most preferred and reinforcing items and activities. Once this occurs, we can then set up many learning opportunities for the child to expand all of their skills. We aim to have learning opportunities presented every few seconds. The difference between playing at Constellations and playing in a preschool or other setting is that our staff are all highly trained in ABA principles, which allows them to set up the learning opportunities using highly effective principles to speed up learning in the most efficient way possible.
We invite families into the center with their child for a free initial intake meeting, which allows us to collect some history and information on parent concerns. This meeting also gives us the ability to see your child to determine if they are a good candidate for 1:1 therapy and make recommendations for what assessments we may want to use to gather detailed information about what your child's strengths and weaknesses.
Beyond a diagnostic evaluation resulting in an autism diagnosis, we schedule 1-3 assessment sessions in which we use detailed skills assessment tools considered the golden standard in the field of ABA to obtain a detailed profile on the skills within their repertoire. These sessions are very valuable for both the student so we can see their skills profile, but also for our clinicians as they can determine what the child's learning profile is like to make individualized programming decisions. We repeat the skills assessments every 3-6 months to show parents the growth their child has made as well as to update the goals as they show progress.
Once the skills assessment is complete, one of our BCBA (Board Certified Behavior Analysts) will write goals in a treatment plan, which prioritizes what the therapists will focus on throughout their therapy sessions. The treatment plan will consist of skills goals, behavior goals, as well as recommended hours of service, supervision, and parent education. Many of the goals we focus on include, but are not limited to, expanding a child's ability to communicate their needs, increasing their attention to other people, early play skills, imitation, beginning to demonstrate pre-academic, ready-to-learn skills, and decreasing maladaptive behaviors that interfere with learning and socializing.
Recommendations around hours at the center are made based on a child's assessment profile. In most circumstances, children attend the center 5 days per week for around 7 hours a day with an additional home/community based component for a total of around 35-40 hour individualized program.
Parents are required to complete three (3) hours of individualized parent education with one of our BCBA's during the first two weeks of programming. These hours are dedicated to helping the family understand what the therapy will look like in more detail, what to expect within the first few weeks, how they can carryover skills from the clinic to their home, and to set goals for generalization. Beyond the initial hours of education, the families are required to schedule their education hours following the treatment plan recommendations. Usually parent education hours are recommended for bi-weekly or monthly support, scheduled 1-2 hours at a time and can take place during your child's therapy session. These sessions are vitally important to generalizing the skills learned at the Center to your home, school, and community.
Your child is discharged from therapy once their skills assessment levels are comparable to that of a typically developing, same age peer. This means that your child has the skills required to not only learn from their natural setting, but also the skills and ability to play, socialize, and communicate at the same level as same aged peers. Throughout the course of therapy, we work with the family and the school district to provide smooth and successful transitions across environments. We will assist the school by providing a detailed discharge summary and/or temporary or ongoing consultation by a BCBA.
Give us a call at (800) 778-5560 or click here to ask your questions directly.